I never posted pictures on Facebook from Greece but that's because (1) I never end up looking through all the pictures other people post of landscapes in foreign countries and (2) I have almost 500 pictures between my camera and my dad's. So I decided instead to post some here and write a little bit about the trip.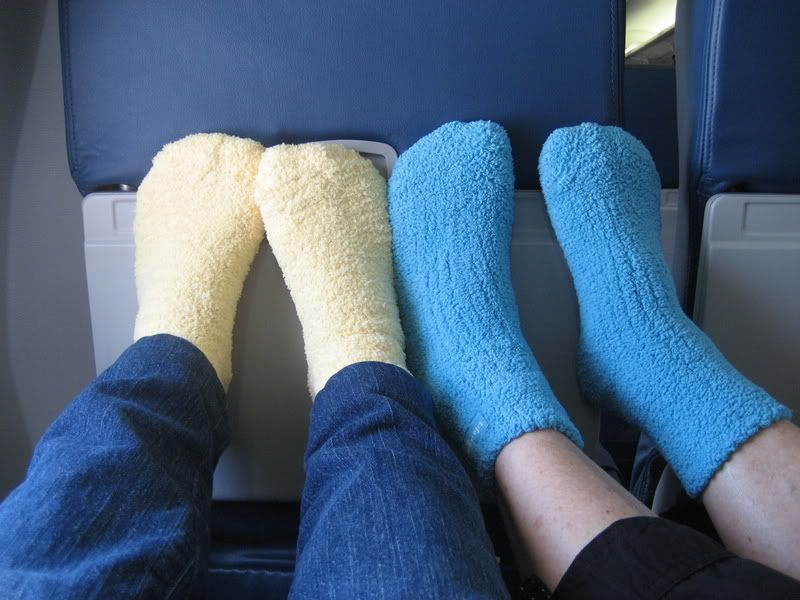 I bought these in the airport. They're called "cuddle socks" and they really came in handy because we were on a lot of cold planes and boats.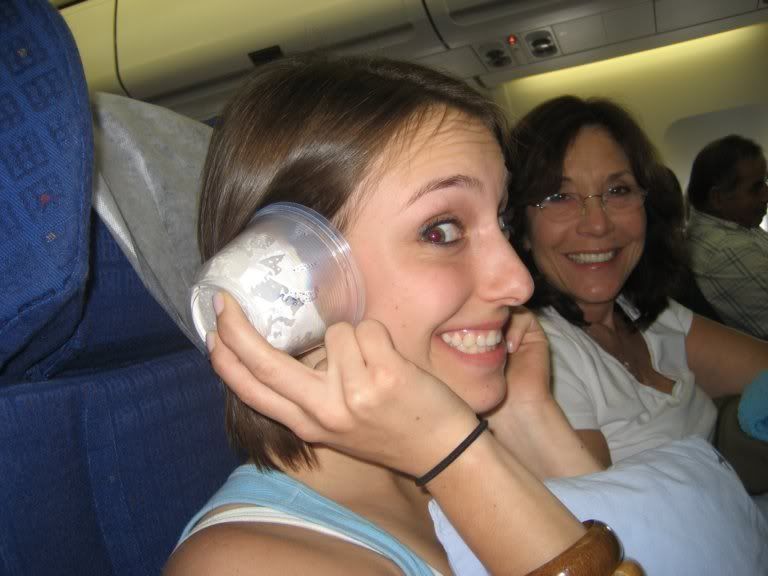 I had a cold when we flew to Greece and the pressure KILLED my ears. KILLED. I took Sudafed and everything but nothing helped. So the flight attendents gave me these cups with damp towels in them to help the pain and it really worked.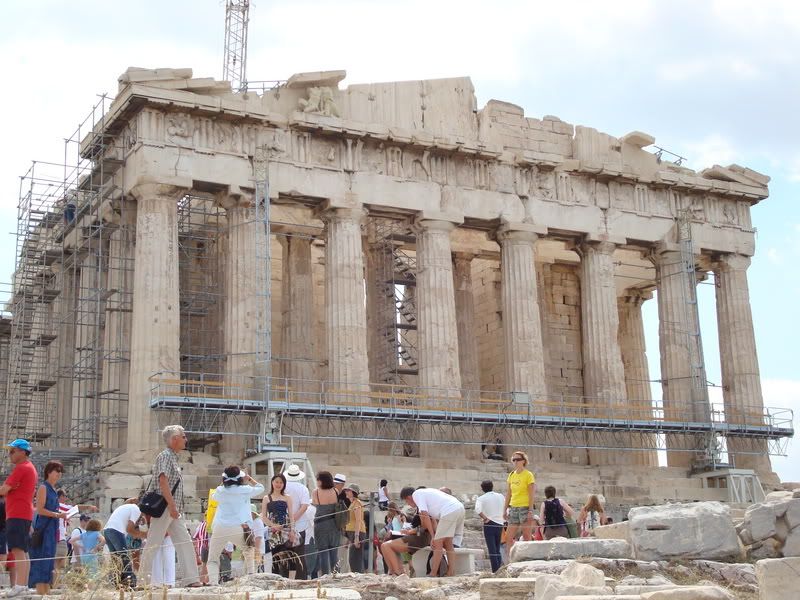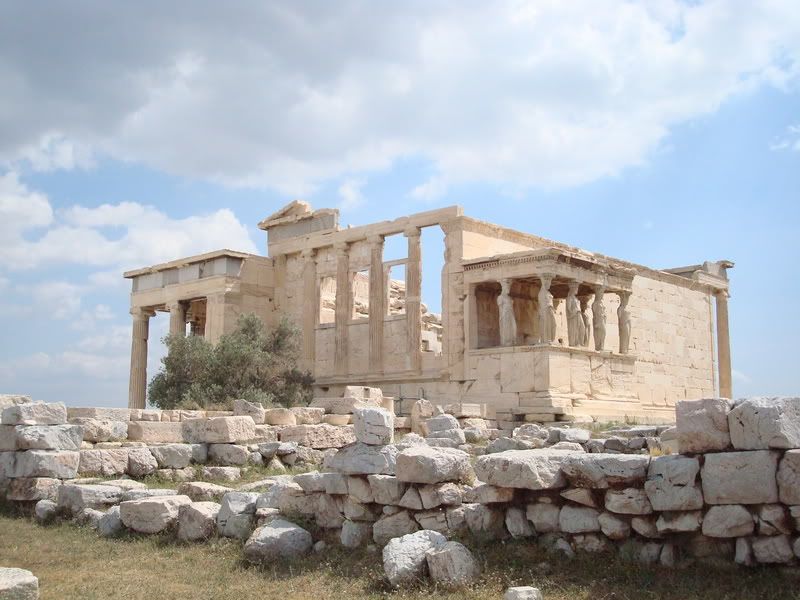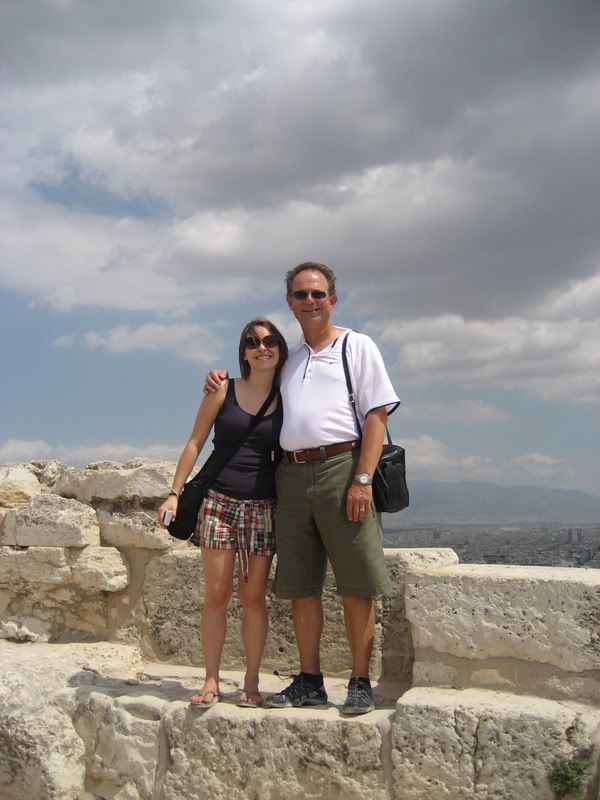 Here's the Acropolis in Athens (Parthenon, Erectheon, etc). One of the only things really worth seeing in Athens, in my opinion. The rest of the city is just a city like any other you'll see here.




Here's one of the Olympic stadiums. This is where the Olympic flame that goes around the world originates.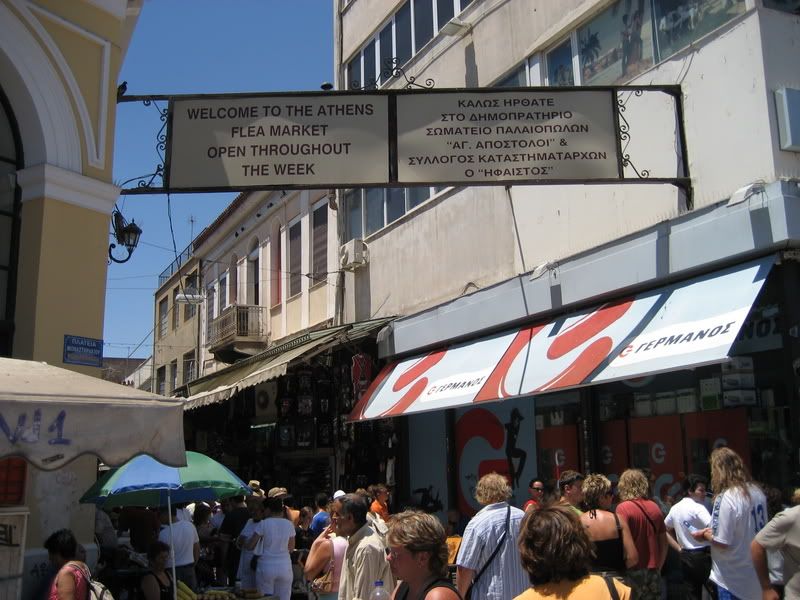 More Athens. Those are my parent's friends Phyllis and Dennis we went on the trip with. There was only one other kid my age on the trip and he was 18 and with his Grandma (graduation present... pretty nice). So I basically hung out with adults the whole time.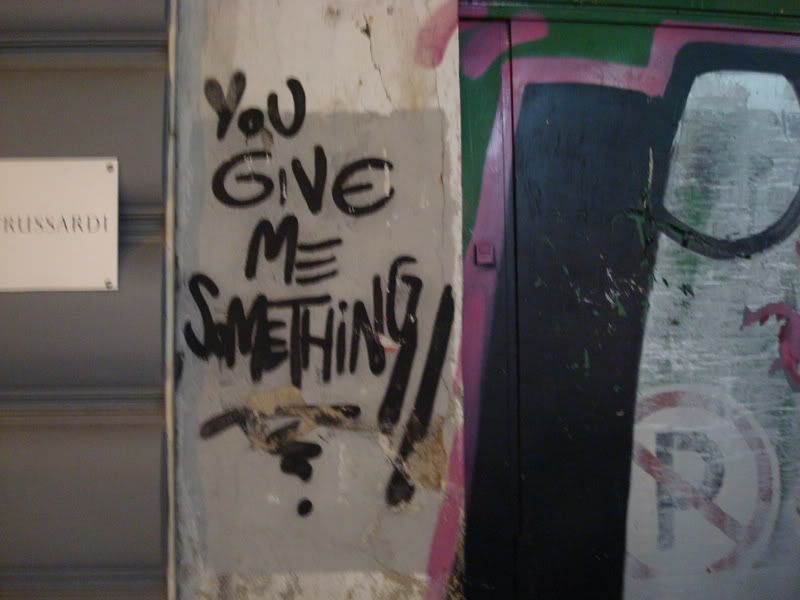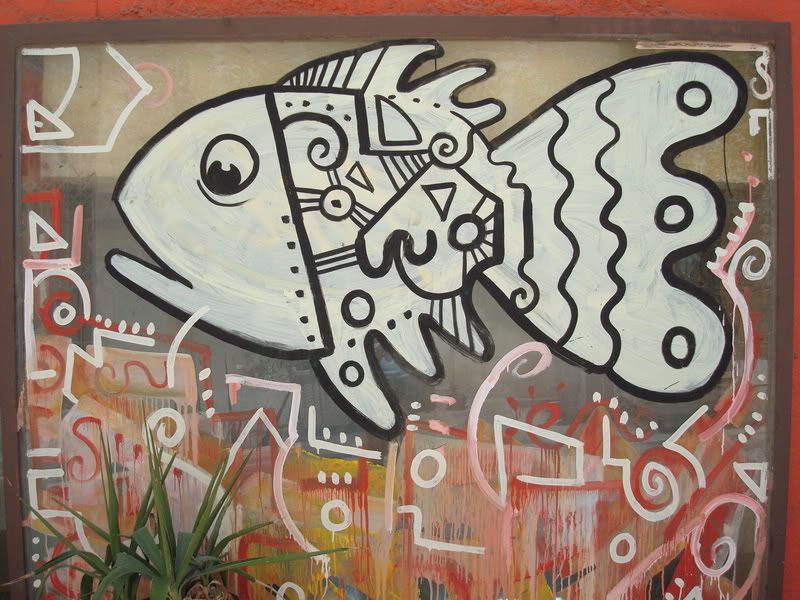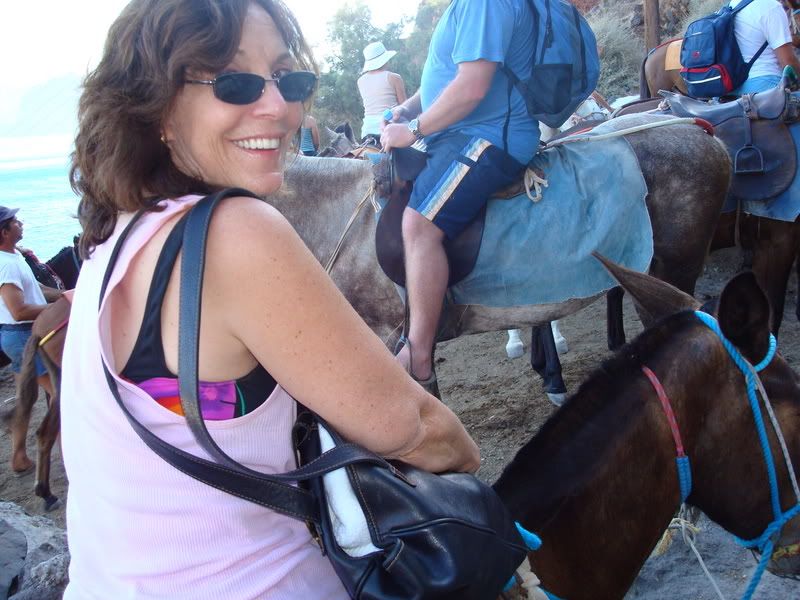 Mom on a donkey in Santorini. We rode them from down by the water to a city on top of the mountain called Oia to watch the sunset.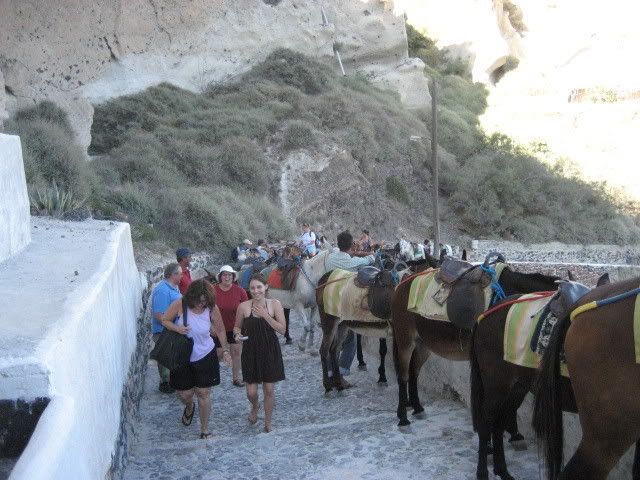 The steps up are incredibly steep and made of cobblestone and there's only a very small wall to protect you from falling over. It was terrifying! You can sort of see how far up we rode. And there's one of me freaking out afterwards, haha.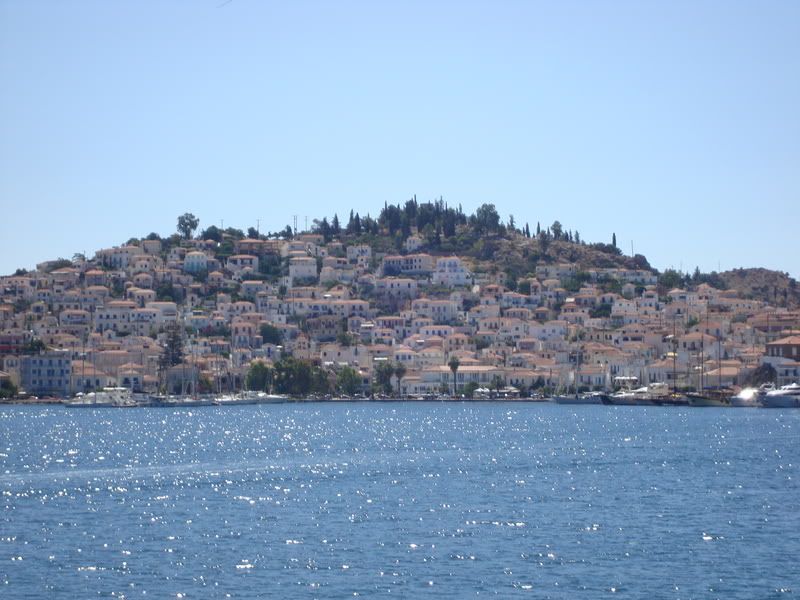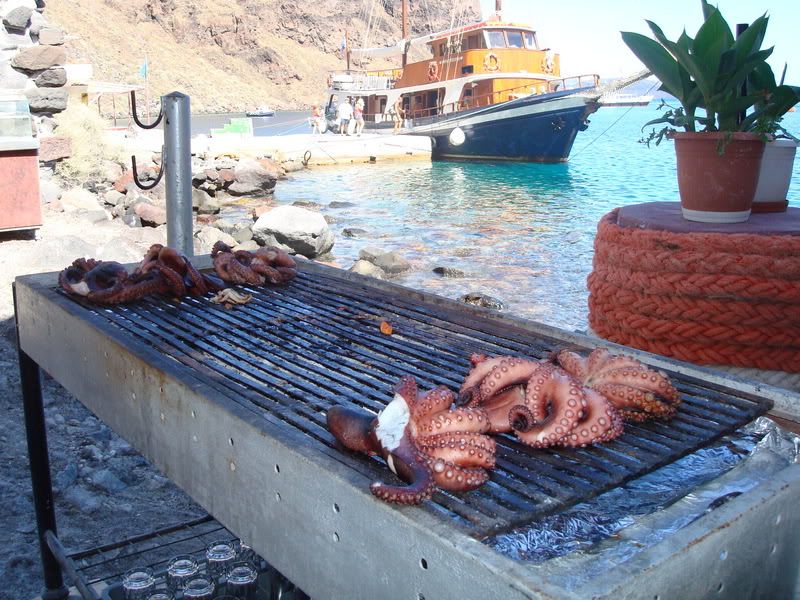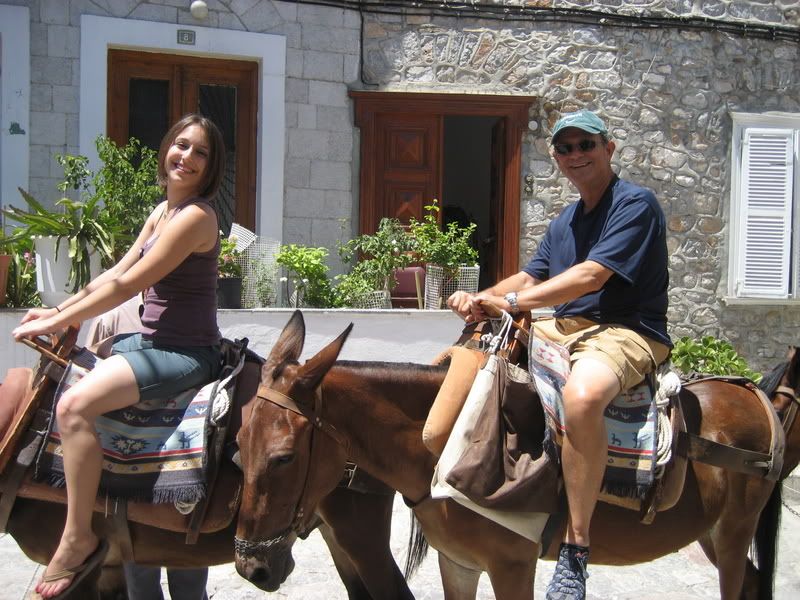 Some day trips we took to smaller islands. That last one is on this really pretty island called Hydra where they don't allow any cars or scooters or anything. People either walk or ride donkeys. My dad and I rode donkeys named Mitchell and Napoleon (ha). We were talking to one of the local women who owns a jewelry shop and she said a 3 bedroom house near the water is around 300,000 Euros... in case anyone is interested.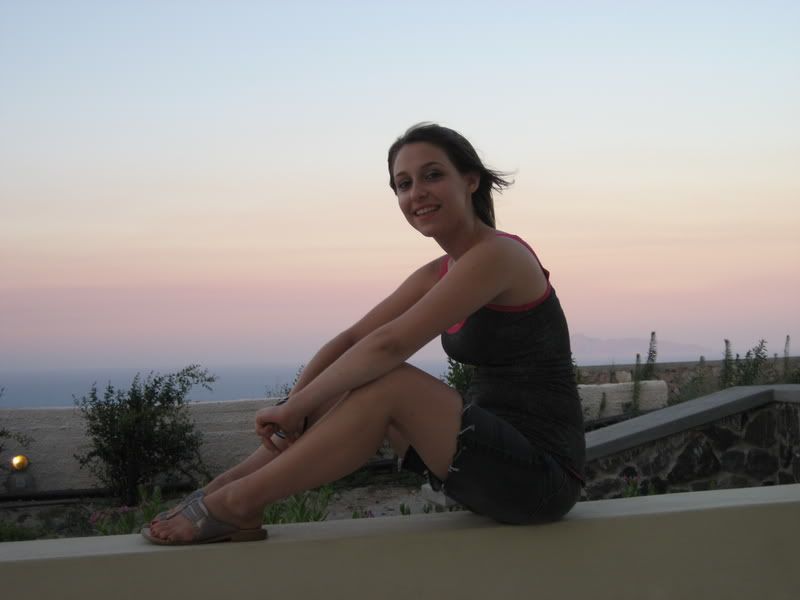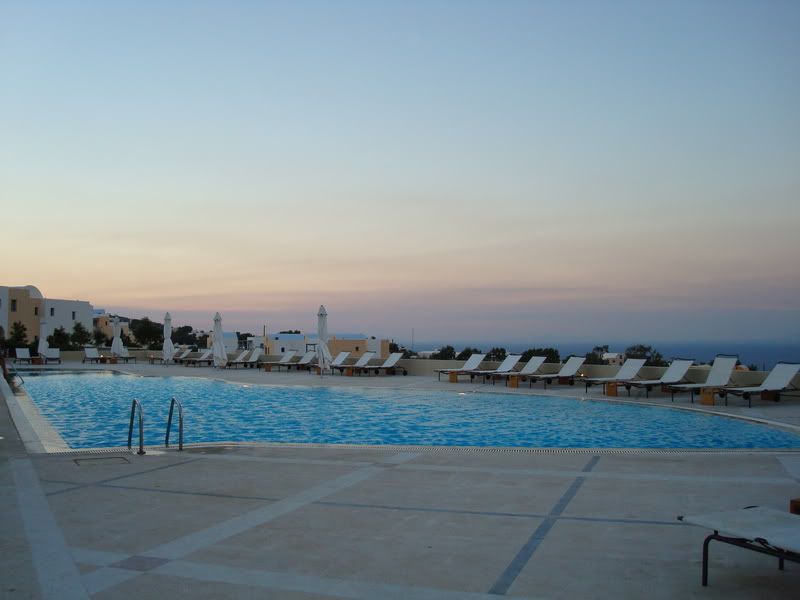 At the hotel in Santorini.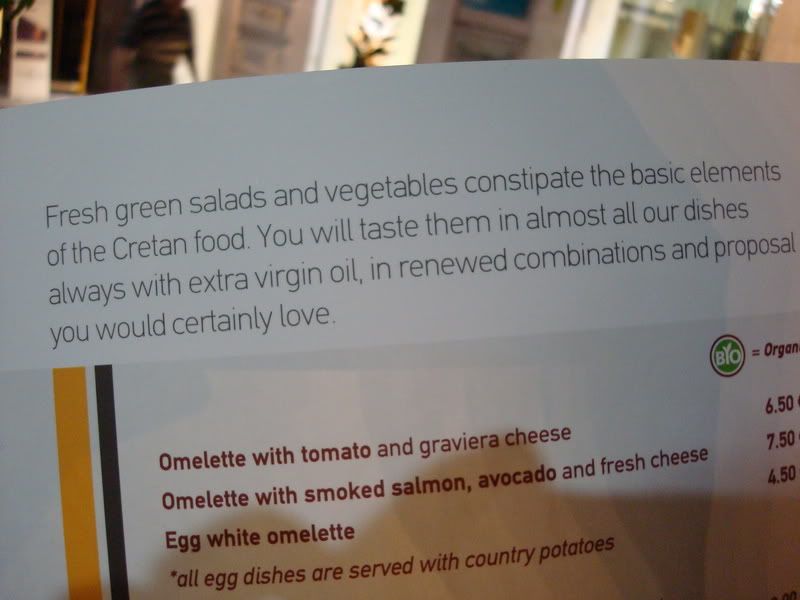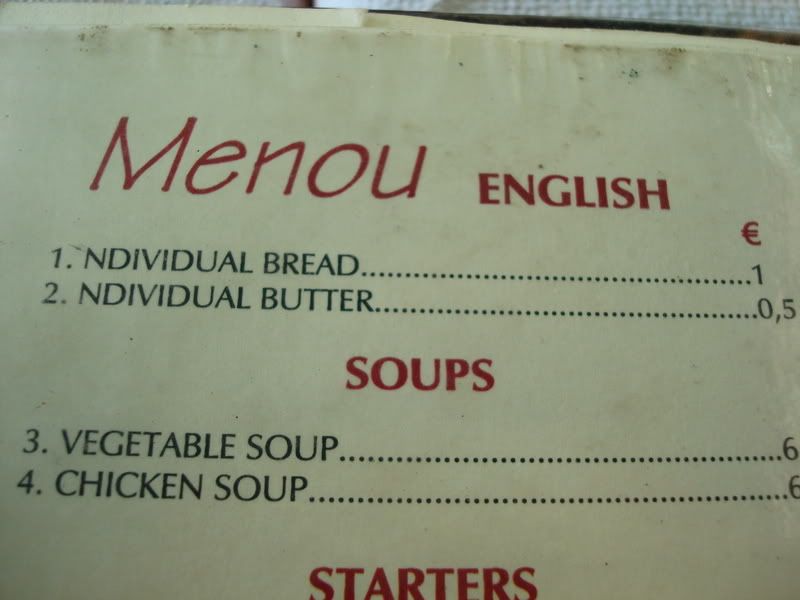 So, nearly everyone we met spoke English but there were errors on every menu...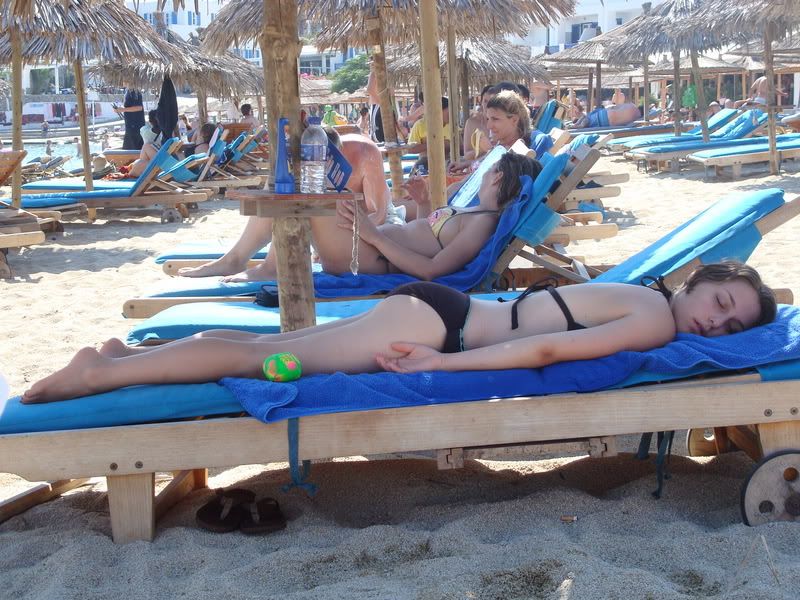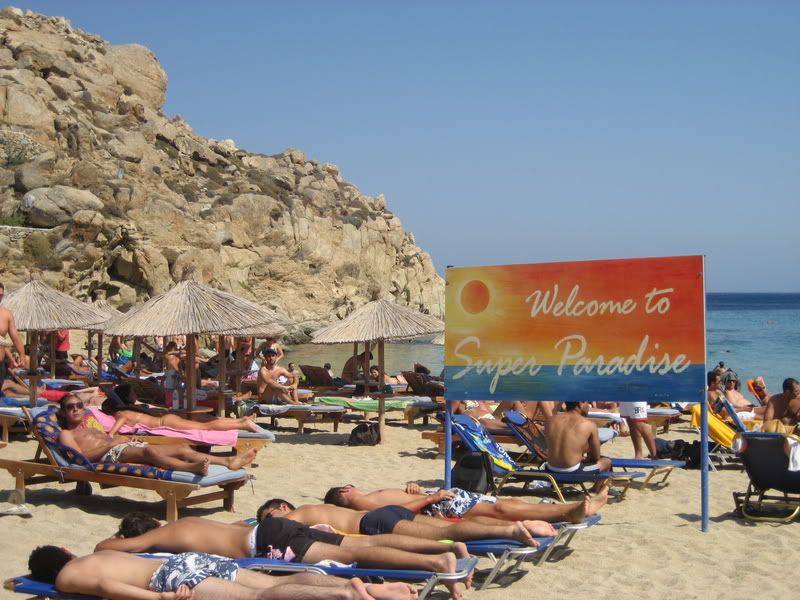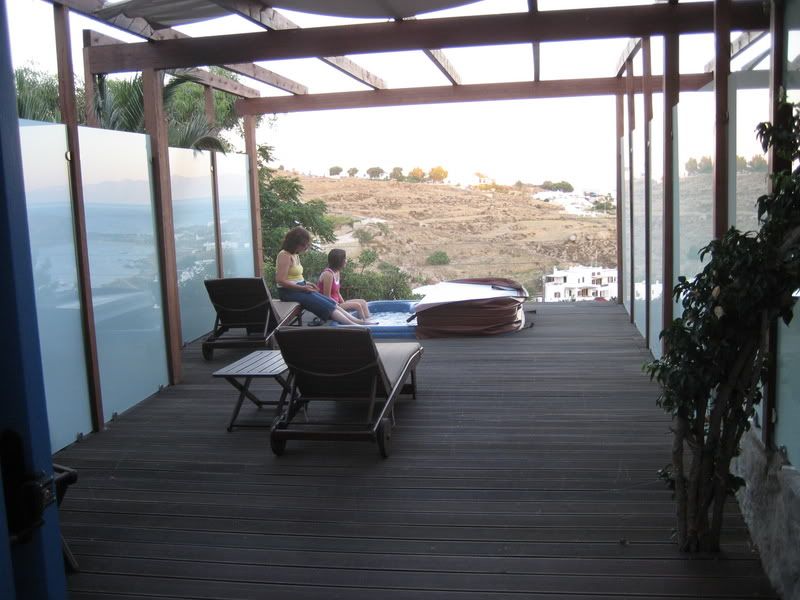 Mykonos! Me passed out on the beach, "Super Paradise" beach (apparently it's the gay beach, haha), the view from our hotel, and my mom and I in our private hot tub in our hotel room (!!).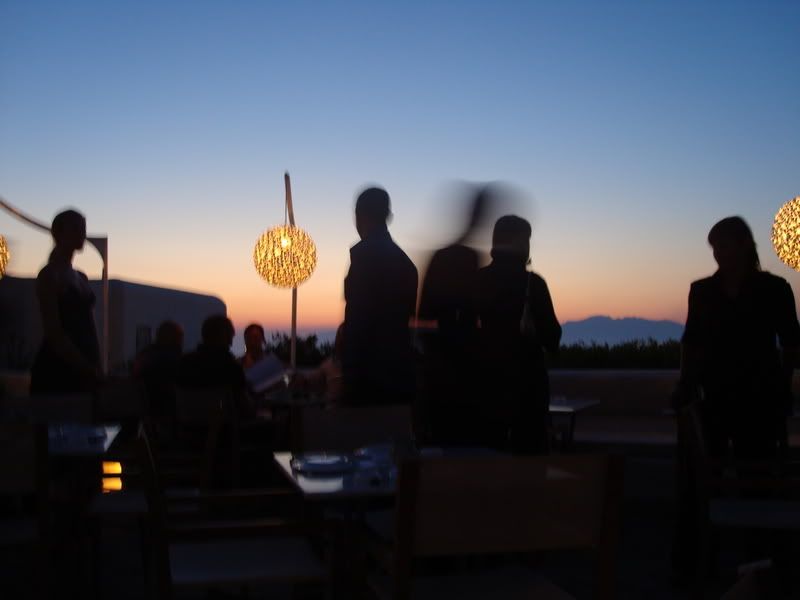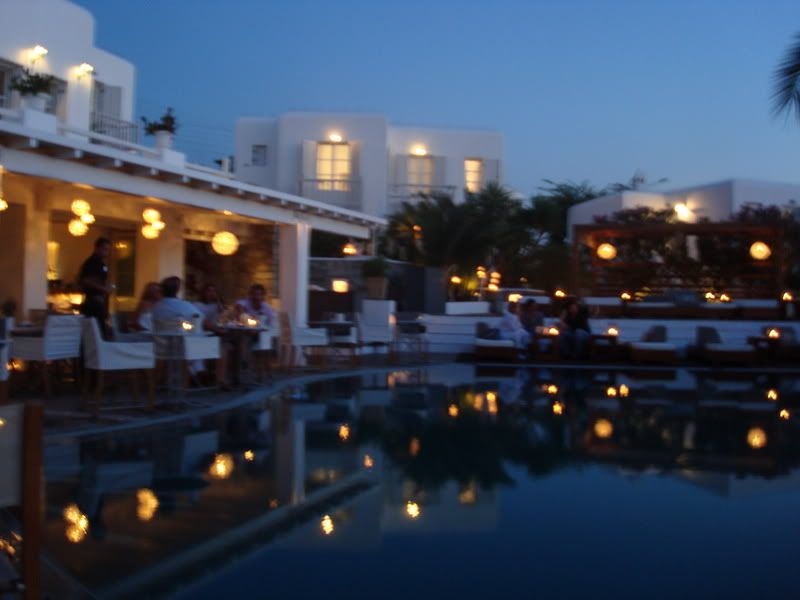 We went to Nobu for dinner one night (fancy shmancy) but I only had vegetable tempura (boring). We always ate dinner super late... 10 or 10:30.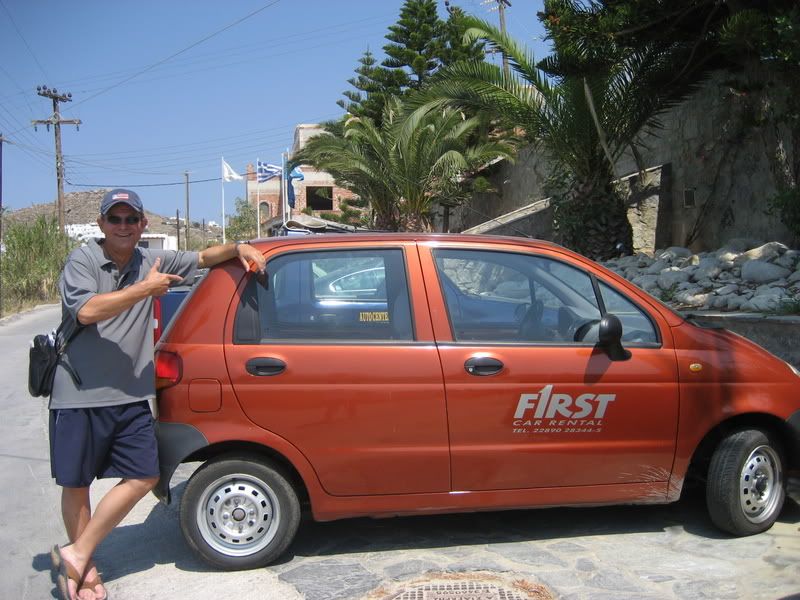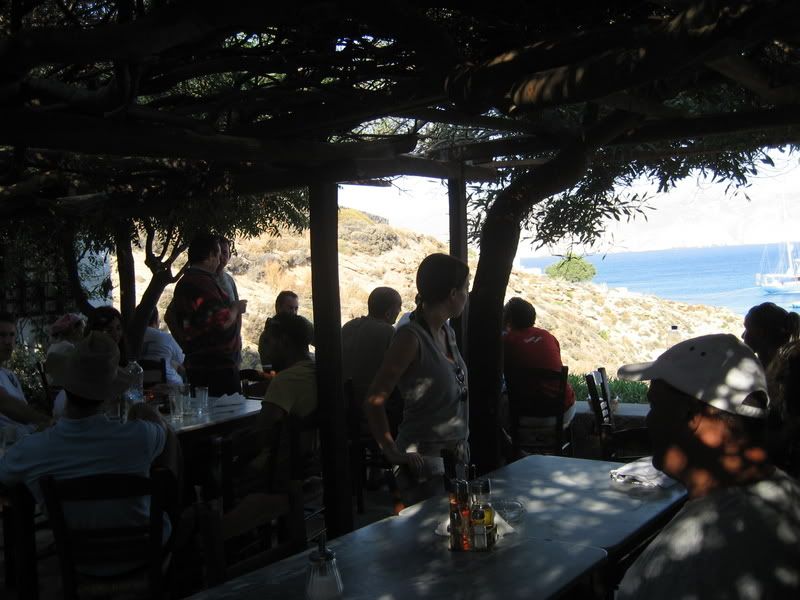 One afternoon we rented a silly European car and drove to this restaurant in the middle of nowhere. The roof is made of leaves of a giant tree. There's only 5 or so things on the menu (the owner picks everything up at the market each morning) and it's overlooking the water.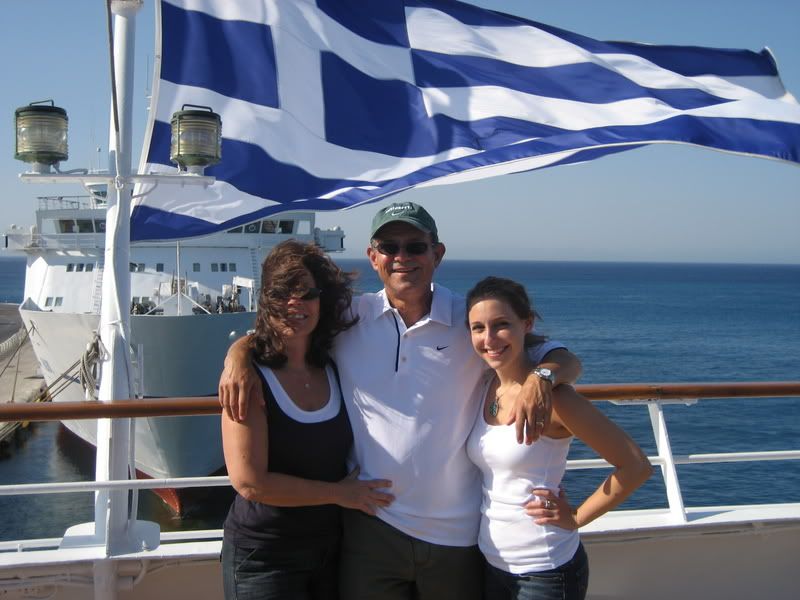 The last three days were on a cruise that took us to Turkey and some small Greek islands. There's us at dinner with all the people we hung around with.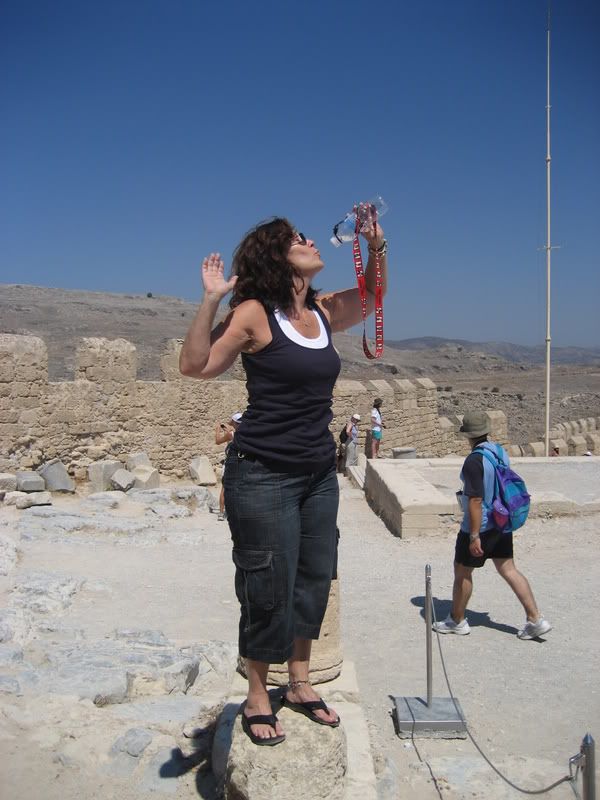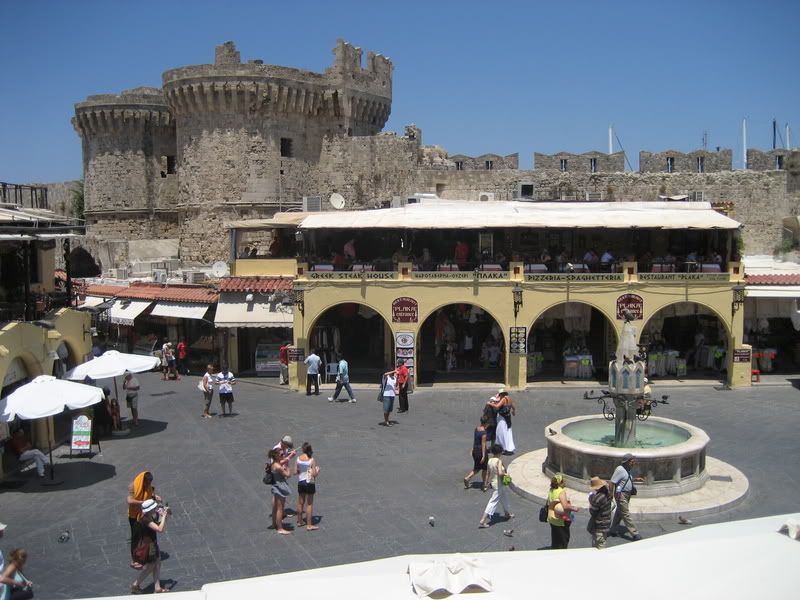 Mom being cute at the Acropolis in Rhodes. And the Old City which is surrounded by huge, gorgeous castle-like walls.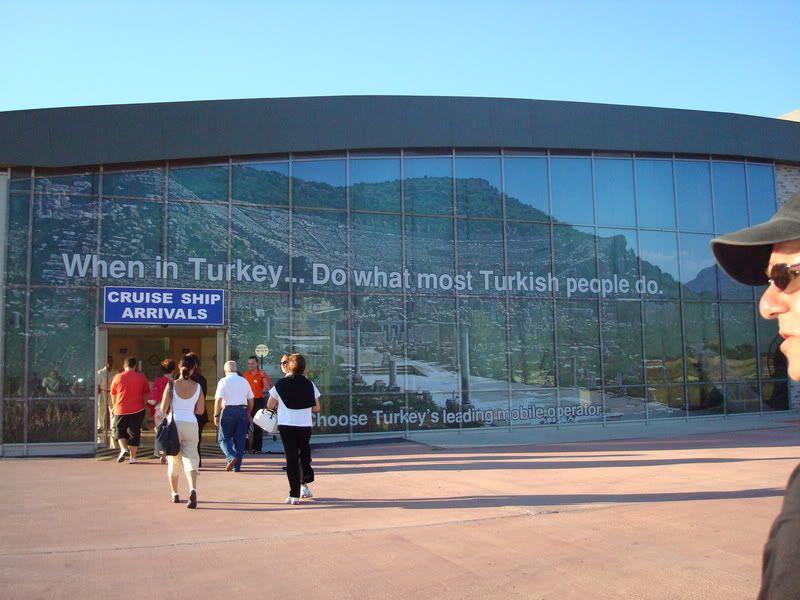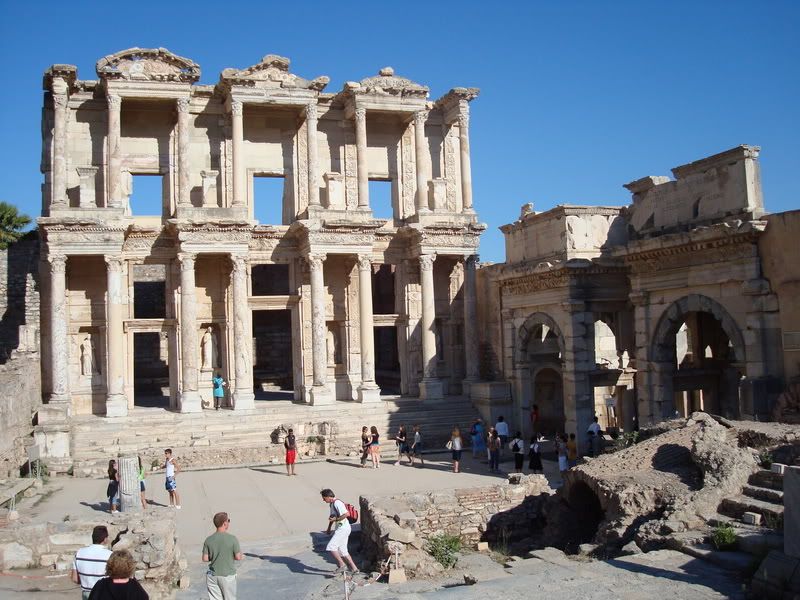 Spend a day in Turkey seeing some ruins and walking around. Turkish boys are awfully persistent and forward. Someone offered to buy me for 13 camels!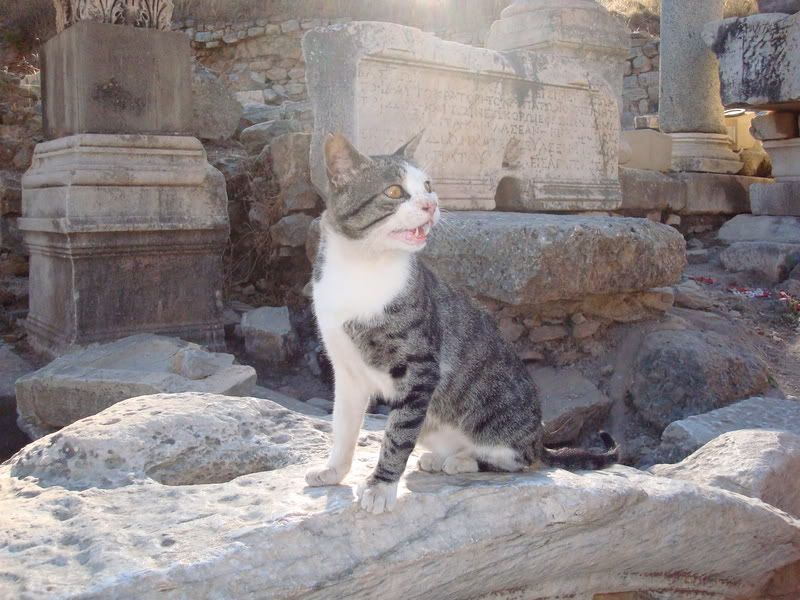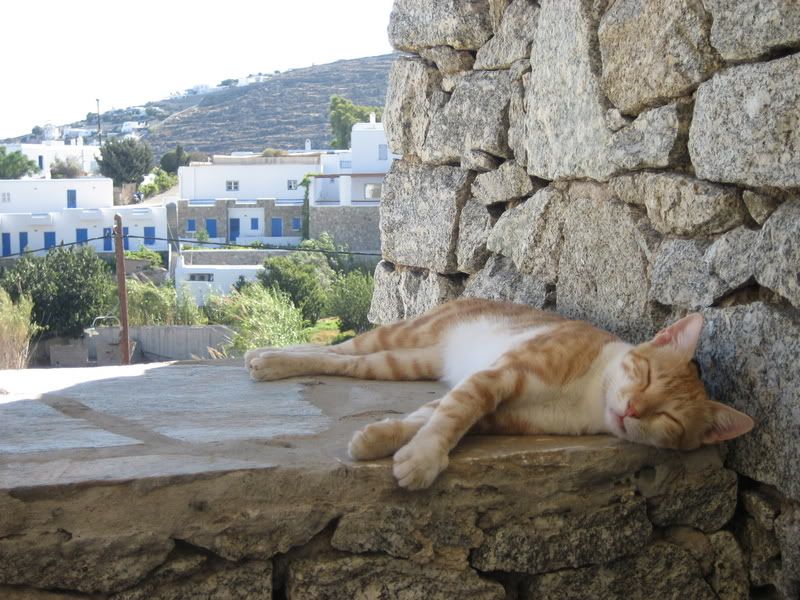 Oh, and there are wild kitties all over the place. Usually really nice and friendly wild kitties.



Things keeping me happy/occupied lately: High School Musical, Hairspray, renewed interest in Broadway, Zac Efron (ha sort of), Shia LaBeouf, bike riding, The Format, organizing my room.

Other than that I've been pretty bored.